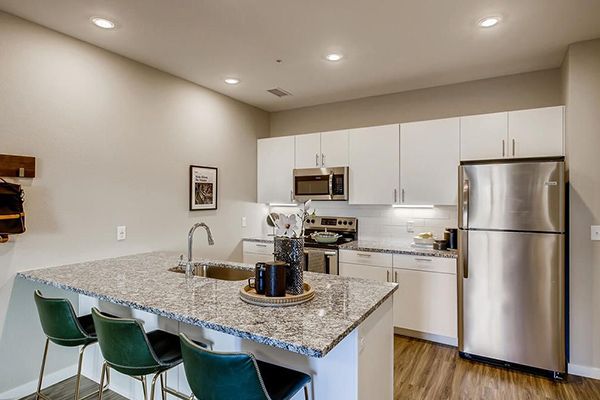 EXPLORE OUR SPACIOUS APARTMENTS IN GREELEY, COLORADO
Spacious layouts, the soft glow of natural light, and thoughtful details throughout combine to set Ten West Apartments in Greeley apart. Our one-, two-, and three-bedroom apartments are available in a variety of floor plans to ensure that you find your ideal match. Explore all the amenities and features of our units to help make your final decision and contact our Ten West Greeley office to see about scheduling a tour! Submit your application here directly on our website and discover more information about resident life.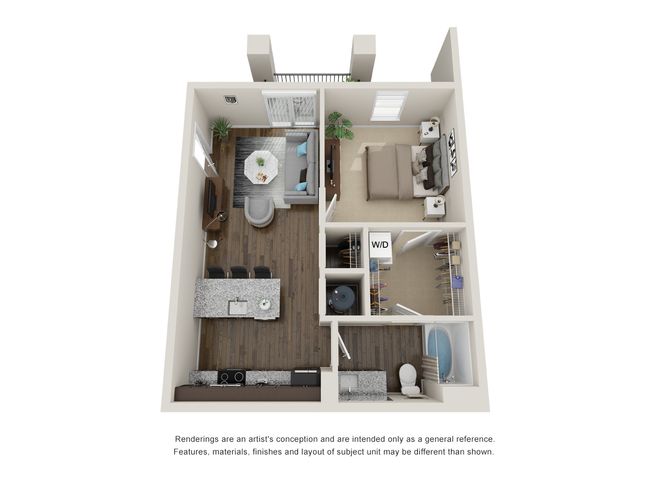 PROMONTORY
1 BED | 1 BATH | 695 SQ FT | STARTING AT $1399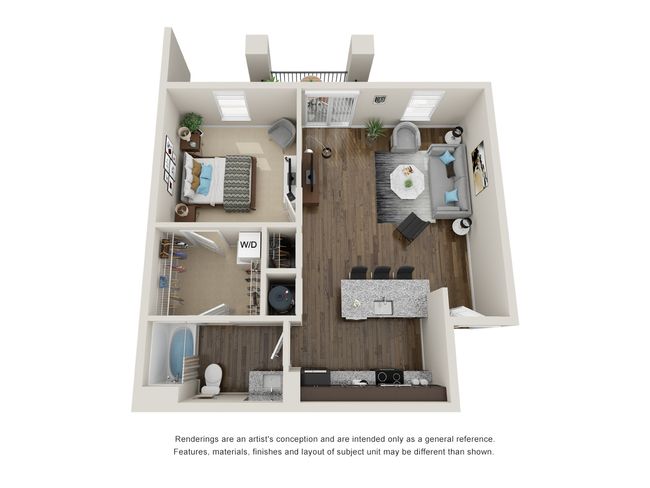 MONFORT
1 BED | 1 BATH | 806 SQ FT | STARTING AT $1440
PROMONTORY & MONFORT UNITS FOR INDIVIDUALS & COUPLES
If you're interested in moving into our Ten West Apartments in Greeley and may not need that much space, our one-bedroom units are perfect! These Greeley apartment rentals have all the charm, class, and luxury of our other units with one spacious bedroom for individuals or couples. Other notable features include hardwood floors, gorgeous countertops, and a washer and dryer in the unit itself. Make this floor plan your new home today!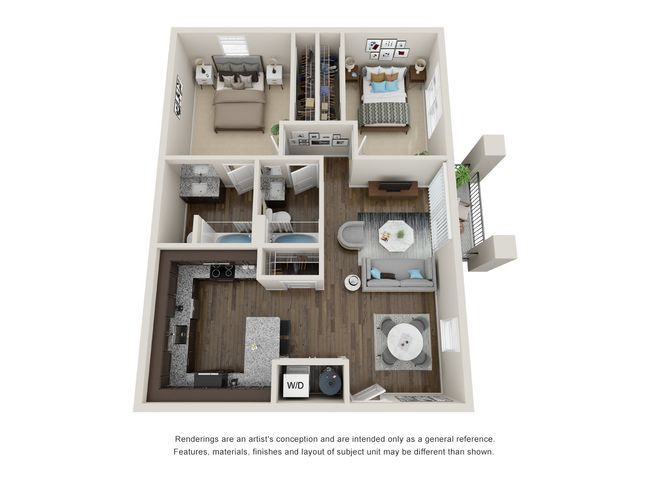 SANBORN
2 BED | 2 BATH | 1031 SQ FT | STARTING AT $1670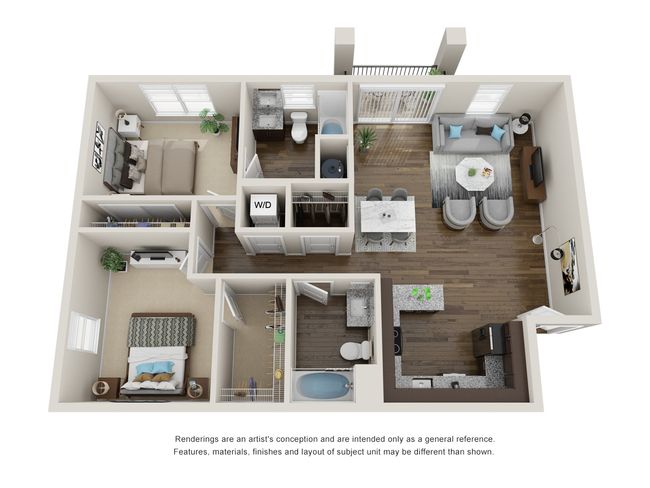 BITTERSWEET
2 BED | 2 BATH | 1139 SQ FT | STARTING AT $1725
SANBORN & BITTERSWEET LAYOUTS FOR MORE SPACE
For residents looking for a little more space to spread out, Ten West Apartments in Greeley has the perfect floor plans. Our two-bedroom, two-bathroom units are perfect for living with pets, raising small children, or creating a little home office! With even more kitchen counter space and living room space to entertain, these Greeley apartment rentals are perfect for you!
ISLAND GROVE

3 BED | 2 BATH | 1310 SQ FT | CALL FOR PRICING
ISLAND GROVE FLOOR PLAN FOR LARGE FAMILIES
Ten West Apartments in Greeley is excited to welcome all new residents into our community. If you're looking for a little more space for yourself or your large family, the Island Grove unit may be what you're looking for. This three-bedroom, two-bathroom apartment has enough space for a dining table, a living room, a home office, a hobby room, or any other way you'd like to transform this into your ideal home. Contact Ten West Greeley office directly for more information on this unit type and its availability!
Keep In Touch With Ten West
Sign up today to receive our newsletter.